NOTE: This page is currently under redevelopment.
Please click here to return to the main page.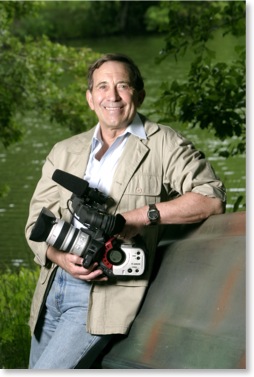 As an Emmy-awarded, National Geographic wildlife photographer for over 2 decades, Dr John Paling is the ideal person to talk about how to achieve incredible results in a world of uncertainty. Most people think of the challenges of Dealing with Change as a relatively new phenomenon. John sees it from a very different perspective.
"If you want to find benchmarks for how to succeed with change," he says, "you should look at the Lessons from Nature. "
The animals that we have around today are the winners of thousands of years of earth shattering change! Everyone can learn by looking at what Mother Nature can tell us about dealing with change and the survival of the fittest.
What currently scares people most about dealing with change is the pace, the scale and the uncertainty of it all.
Folk feel very vulnerable in large part because they have never been taught how to continually reinvent themselves so that they (and their companies) can continue to achieve high quality results – despite operating in a world of uncertainties. This the very skill that John Paling has successfully demonstrated in his own diverse careers. If you or your colleagues are thinking
"It really is a jungle out there"
, then John Paling is a person who may be well worth you listening to.